You are most welcome for a wonderful holiday with us.
We would like to welcome you at our beautiful place ''Samonatura''. This place gives you the opportunity to enjoy the peaceful environment while being nude and you can forget about all daily worries for a while when staying in the middle of a scenic landscape which also gives you a fantastic view over the Atlantic ocean. Samonatura is named after the hill it is built upon, called Samouqueirinha. So the first part of the name is coming from the hill's name. The second part is a result of the house being naturist.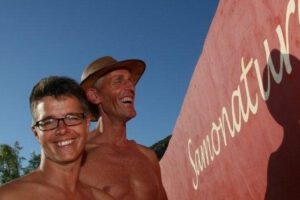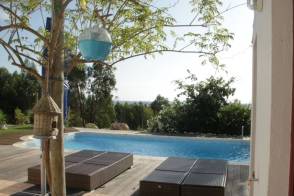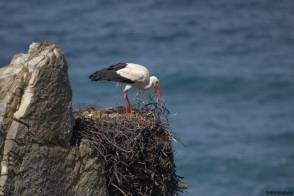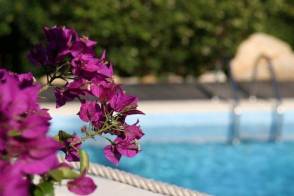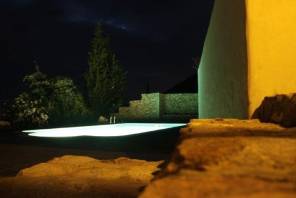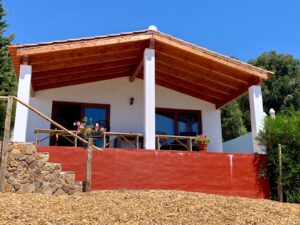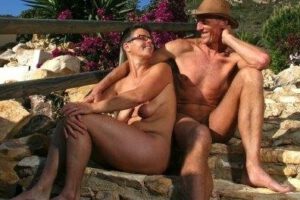 Three naturist accomodations in Portugal
Samonatura consists of 5 accommodations: Casa Lua Nova for 4-8 persons, with attached to this house, Casa Arco-Íris able to take 4-6 customers. Casa Pôr-do-Sol is a nice and spatious studio for 2 people. Recently we installed the new 2 person Casa Rio Mira. All accommodations are fully furnished and provide privacy and comfort to guarantee a wonderful stay. Extensive information is available including many recommendations to discover more about nature and culture in the surroundings.
Samonatura Promotional Films:
Note:
We inform you that the access from the main road to our property is an unpaved road (1.5 km) and it is good to adjust your driving style accordingly.